What is the Community Create Space?
The Community Create Space (CCS) houses tools, technology, and supplies for makers, tinkerers, gamers, and collaborators to explore and create. It is a makerspace, a learning lab, and an art studio designed to be enjoyed by all members of the community, kids and adults. Some parts of the CCS are mobile and some are available for check-out– ask a librarian for details! The Community Create Space is FREE to use. The space and many of the tools inside were made possible through grant funding from the Otto Bremer Foundation, the Fred C. and Katherine B. Andersen Foundation, and the Institute for Museum and Library Services.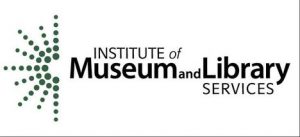 Using the CCS
Try a new technology, start or continue a digital experiment, or use the CCS to connect with others while you create something great. Groups and individuals are welcome to reserve the CCS to explore all of its tools and technologies. The CCS is also available as a meeting space for 5-20 people, and is perfect for craft guildes, small groups of student experimenters, or clubs.